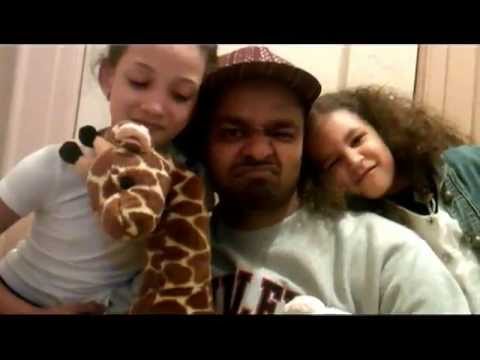 Fashionton Heights →
Check out my fashion blog for some summertime preggo outfits I took while on vacation a while back.
Arrival of a New Sibling →
I started this post about four months ago and just got the chance to complete my thoughts… Kyami started asking for a new baby around the same time her dad and I started talking about it, so it was nice to know we were all on the same page. Although we all wanted a new addition to the family, we know Kyami's been an only child for 3 years now and that would mean a whole lot of...
Getting your Children to Eat Healthier for the New... →
Wendy of Food Heaven Made Easy wrote a fantastic post for parents. She gives great tips to get your children to eat healthier. She gets in to when to start, how to include them in food preparation and how to make the food aesthetically pleasing for the youthful eye!
: The Dangers Of High Fructose Corn Sugar In Your... →
heyfranhey: "It's no secret that high fructose corn syrup is detrimental to your health. Unfortunately, it's also no secret that it has replaced other forms of sugar in a disturbingly large number of manufactured foods. Even worse is that most high fructose corn syrup is made from genetically modified corn. Watch out for products that say "NO HIGH FRUCTOSE CORN SYRUP" in big bold...
1 tag
Ab Exercises During Pregnancy →
Everytime I talk about doing the planking challenge from @heyfranhey they go off about how I shouldn't be doing ab exercises while pregnant. Here's a really helpful article from livestrong.com that discusses different ways to strengthen your core and the safest way to do so through the second trimester. Staying fit actually facilitates labor and delivery! Simply stay safe. :)
First Ever 'Young Urban Moms' Conference in NYC →
@youngurbanmoms is hosting their first conference and they're hosting it in Washington Heights! One of the keynote speakers is @theSPEACHgal. "Co-founder [of Young Urban Moms], Carolina Pichardo, is organizing the first-ever young moms conference and event in Northern Manhattan in New York City. This conference will feature terrific family workshops from local organizations, wellness...